4 tags
5 tags
5 tags
6 tags
4 tags
1 tag
Hello lovely followers, There are a good few more of you since last night, and as such, it seems like a good time to make a public service announcement. So, to the new people, welcome! It's great to have you on board, and I hope you enjoy the history/archaeology madness. And to those of you who have been here a while, thank you for sticking with me. I apologise for the lack of posts lately....
5 tags
6 tags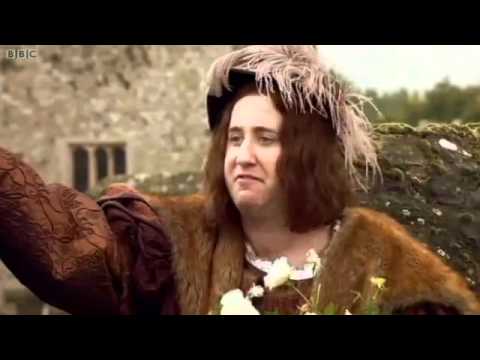 7 tags
6 tags
7 tags
Apicius: Cookery and Dining in Imperial Rome →
Another useful resource for anyone interested in history and food, courtesy of Project Gutenberg.
7 tags
10 tags
'Mary's Ghost' Thomas Hood (1799-1845) 'Twas in the middle of the night, To sleep young William tried, When Mary´s ghost came stealing in, And stood at his bed-side. O William dear! O William dear! My rest eternal ceases; Alas! my everlasting peace Is broken into pieces. I thought the last of all my cares Would end with my last minute; But tho´ I went to my long home I...
11 tags
7 tags
6 tags
6 tags
7 tags
10 tags
8 tags
7 tags
9 tags
8 tags
9 tags
8 tags
8 tags
3 tags
While we are on the subject of the Museum of London, they have a fascinating exhibit at the moment called Doctors, Dissection, and Resurrection Men. Unfortunately, photography wasn't allowed, and for once, I actually played by the rules. But if any of you happen to be in London in the next few months, I would definitely recommend a visit. And because there were lots of cool objects that...
17 tags
12 tags
4 tags
6 tags
4 tags
2 tags
Happy Archaeology Day!!!!
wedigthedirt: We all know that is what it is all about.  So apparently it is National Archaeology Day in the States. Happy Archaeology Day!
4 tags
1 tag
8 tags
8 tags
8 tags
8 tags
8 tags
1 tag
britishbullet asked: Apologies in advance (sort of) for liking all of your Battle of Hastings photos. Just - urgh. YES. Super jealous as it looks like it was really entertaining, and the more Saxons and Normans on my dash the better!
8 tags
8 tags
8 tags
8 tags
11 tags
"Meantime Earl William came up from Normandy into Pevensey on the eve of St...."
– Anglo-Saxon Chronicle Excerpt from the entry for 1066, describing the Battle of Hastings The full text of the chronicle is available in translation HERE.
8 tags
The Bayeux Tapestry depicts the events leading up to the Battle of Hastings on October 14th, 1066. The section reproduced above represents part of the battle itself, with Norman cavalry attacking the Anglo-Saxon shield wall. The tapestry, which is not in fact a tapestry but an embroidery, tells the story of the Norman Conquest from a Norman perspective. This is particularly evident in the...
8 tags
The anniversary of the Battle of Hastings is coming up this Sunday, the 14th of October. But since I'm going away for the weekend (to Hastings, of course), I'm just going to make the obligatory commemorative posts now.
1 tag
6 tags